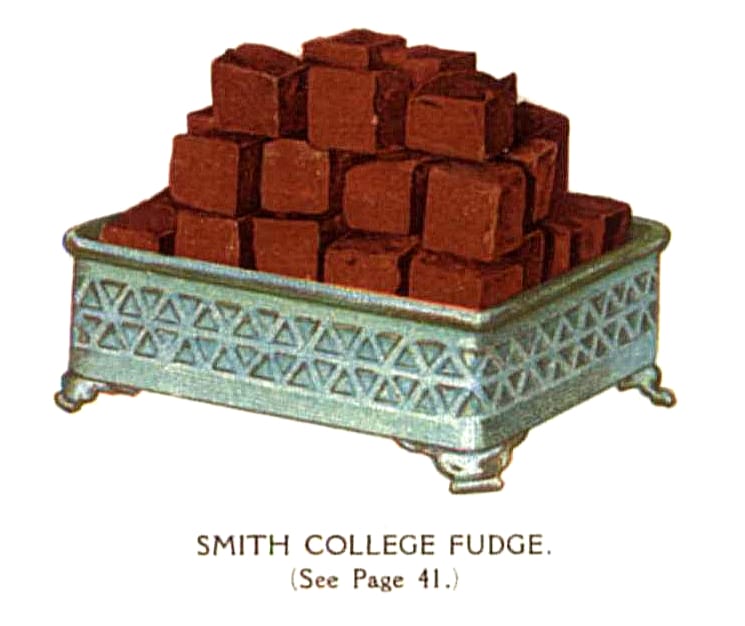 Well, I'm officially snowed in. I can't think of a better time to curate some chocolate illustrations from the public domain!
The public domain is so awesome. It's a never-ending treasure hunt. Take, for example, this antique cookbook from 1909:
This public domain cookbook is packed with vintage chocolate recipes you can try at home. It's also filled with chocolate illustrations for all types of projects and ideas. You can view the entire cookbook through Archive.org and other public domain archives.
Here are 27 of my favorites!
Vintage Chocolate Fudge
Below are antique chocolate illustrations of classic fudge, double chocolate fudge, fruit fudge, AND marshmallow fudge. Those chocolate hearts are perfect for Valentine's Day!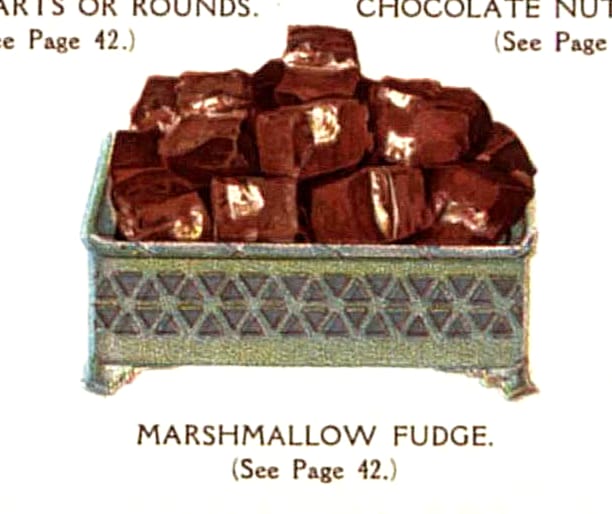 Britain is home to the first chocolate bar, invented by Joseph Fry in 1847. Just two years later, John Cadbury debuted his first chocolate bar.

Smithsonian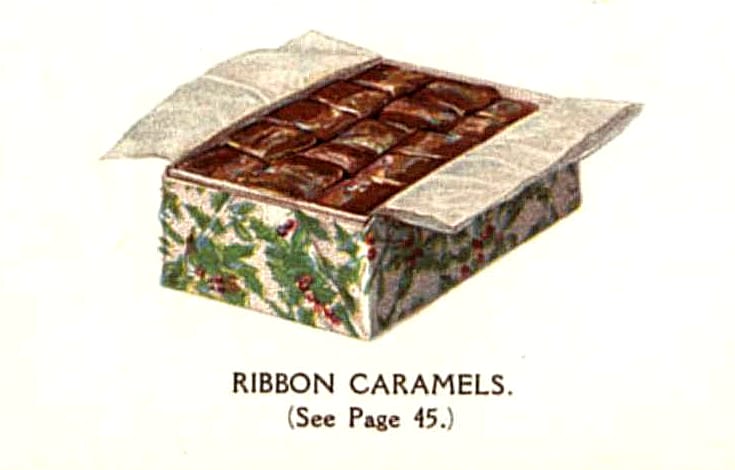 Chocolate Nuts and Chews
The box of chocolates above comes in a festive little box for Christmas. Here are a few more chocolate nuts, caramels, and chews that stood out from the cookbook: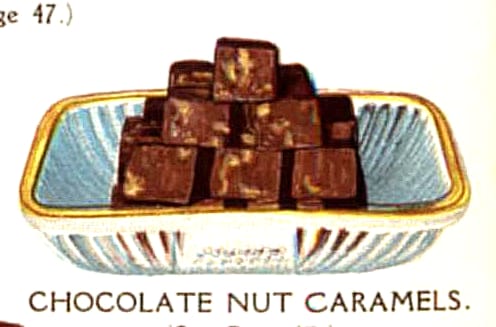 Chocolate Covered Awesomeness
I love chocolate covered cookies like digestives and Keebler fudge grahams. Here are a few more chocolate covered goodies from this turn-of-the-century cookbook.
Included are chocolate covered almond bars, oyster crackers, peppermint patties, nougats, coconut cakes, and popcorn.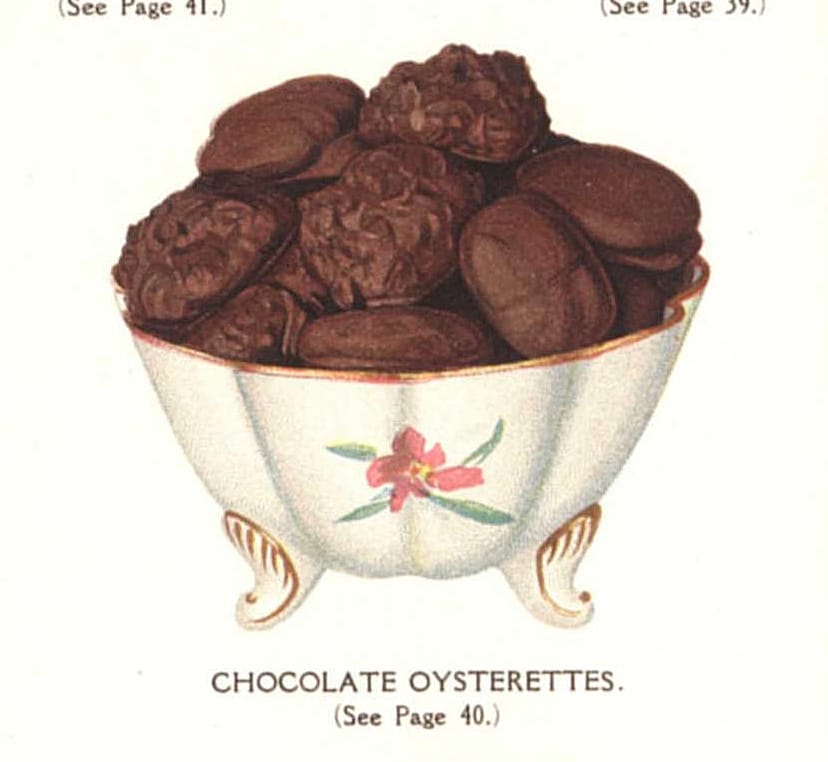 Did you know cacao beans are a powerful antioxidant? They're also packed with iron, zinc, phosphorus, magnesium, and more healthy minerals!

Livescience.com
Chocolate Candies and Truffles
Love Hershey's chocolate kisses? Try recreating this earlier version above or any of these classic chocolate desserts. Included are truffles, chocolate marshmallows, and fancy schmancy French chocolates:
More Vintage Dessert Illustrations
Want more vintage dessert illustrations for your ideas and projects? Check out the following pages:
You can find these chocolate illustrations and even more vintage food illustrations in the food gallery. Give FreeVintageillustrations.com a thumbs up on Facebook to also get exclusive images you can't find on the site!
Stay tuned for more. And stay warm!