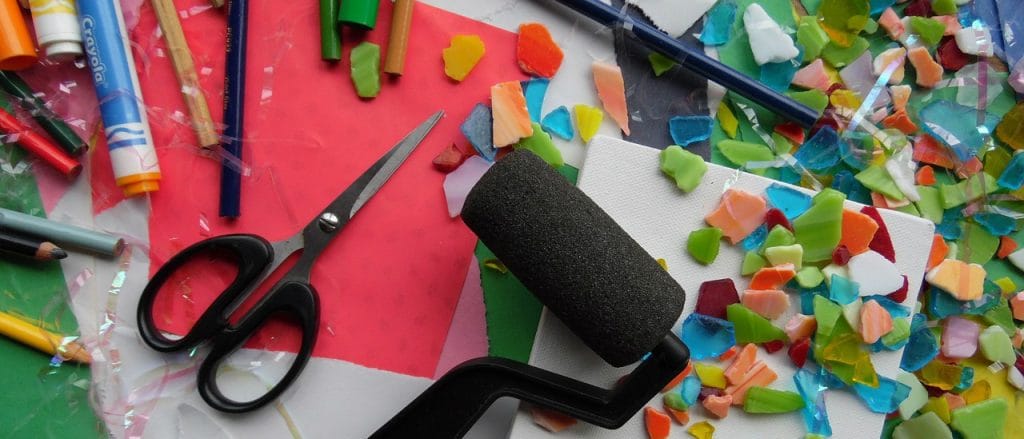 I'm kind of into finding free stuff. Go figure. Free art, free concerts in the park, free food events, you get the point.
My personal art collection isn't (yet) lucrative enough to be considered an alternative asset. But over the years I've collected quite a few hacks for scoring free art supplies.
So I whipped up this guide and added some other promising ideas I found. Alright, here we go!
1. Free Art Bins at Local Craft Stores
This one isn't always a guarantee, but I've had the best luck at small local arts and crafts stores, like Mendel's in San Francisco. Look out or ask for the free bin. I would typically find free fabric scraps, paper, and damaged accouterments at these stores.
2. Free Art Supplies on Craigslist
This. It never hurts to look for free art supplies on Craigslist. You can also find really cheap art tables, canvases, and low-cost art supplies as well.
3. Dumpster Diving
I don't care what anyone says. There's no shame in dumpster diving. And you can find some decent free art supplies. Dumpsters behind art schools and art supply stores are good. I've also found reusable canvases at abandoned schools.
4. How to Get Free Art Supply Samples
So, there are a few ways to score free art supply samples. One is attending any type of creative-related event, like Maker Fair, arts and craft fairs, or state fairs. At your state fair, look for exhibitors giving out free stuff. You could also take this opportunity to score free paint samples, fabric, or texture samples from exhibiting designers.
Here are a few more places to try:
These sources are great for interior designers and textile artists!
5. Free Shipping Supplies from USPS
This was suggested to me years back and thought it was brilliant. You can always order free shipping supplies from the United States Postal Service. This means free cardboard boxes, envelopes, and stickers for holiday gifts AND leftovers for new projects.
USPS allows customers to order up to 500 boxes and/or labels free of charge. However, make sure to not misuse the free policy (or any other free sample ideas in this article). Otherwise, you may be subjected to a fine.
That's it for now, but stay tuned. Keep this guide bookmarked for new tips!