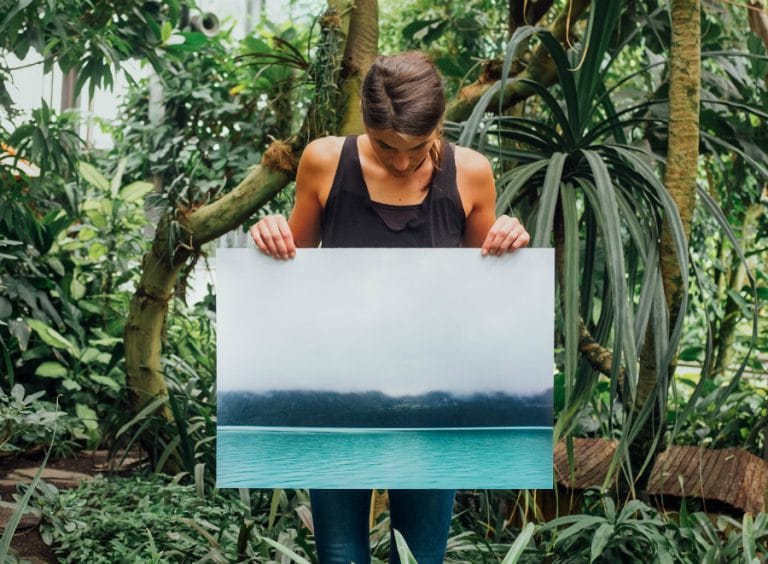 I had a lot of fun creating my guide to scoring free art supplies. So I thought I'd go a step further and share some of my favorite tips for scoring free art online (and some new ones I found along the way!)
The open culture movement was one of my biggest inspirations for creating this website, a place where people could gather inspiration and materials for their projects, classes, decor, and living spaces.
FreeVintageillustrations.com is part of a long tradition of providing free artwork online. Here are 17 more ways to find and score some amazing art:
Free Photo Sites (Lots of Freebies!)
Let's start with the motherload of free art — free photo sites!
There are several free photo sites online with amazing high-res, high-quality photos, so I thought I'd include the cream of the crop right here.
Unsplash
Unsplash has always been my go-to for free high-resolution, high-quality photos. Many of their photos also have a dream-like quality I gravitate toward, like misty mountain tops, lush green forests, haunting photos, and pastel colored paintings.
Pixabay, PublicDomainPictures.net & 500px
I've contributed many of my own photos to publicdomainpictures.net, Pixabay, and 500px, which all have large databases packed with free art online to choose from. The quality ranges from amateur to professional, making them ideal for mixed media projects and free art for the home.
Other free photo sites include:
If you use Canva, you also have access to a large collection of free photos and graphics that you can use in your free posters.
Craigslist
Craigslist also makes an appearance in my free art supplies guide and for good reason. It's a haven for freebie hunters. You find everything from a free couch to, yes, a free painting for the house.
To score free art specifically, like paintings, sculptures, or decorative works, look for the 'free' section on your local Craigslist page. You could also find free art listed in the community section and garage sale listings.
Burlap + Blue
This DIY crafts Blog has tons of cute and whimsical printables that you can download for free. You can enjoy everything from nature-inspired alphabet letters to woodland critters.
These free printables are geared more toward baby nurseries, play rooms, elementary school classrooms, and kids bedrooms. So it's a great source for parents, but also grown-ups (like myself) who love whimsical art.
National Gallery of Art
Love the classics?
Fortunately, you have access to thousands of masterworks and old paintings through the National Gallery of Art Online. Enjoy everything from Vincent van Gogh, mythological paintings, to American Masters.
Library of Congress
Likewise, the US government's Library of Congress collection is also packed with thousands of free images to download and print. This is one of my favorite websites to 'hang out' in.
It's an amazing source for visual American history, so it's ideal for history teachers, social studies teachers, history buffs, and collage artists alike. It's also the ideal place to find an iconic Americana picture to print and hang on your wall.
Ali Spagnola – Free Paintings!!
Ali is a musician, comedian, and visual artist. She will also send you a free painting based on your request! According to her website, she creates one painting a day and uploads it to her Tumblr with an accompanying joke.
I haven't requested a free painting myself and the waiting list is long, but it looks like a fun way to score free original art for the house. There aren't too many artists doing this — very cool!
Free Art Giveaways from Ello
Years ago, Ello was poised to become a major player in social media; one of the many startups who tried to unseat Facebook's top spot. Instead, the site eventually morphed into a social networking site for artists. Fortunately for us, Ello also partners with their creative community to offer free art online
Check out the free art giveaways they're having right now!
More Ways to Score Free Art Online
Want more ways to get free art for your home, desktop, or projects? Bookmark this site for free illustrations from the 19th and early 20th-century, and check back often for more tips on how to find free art.