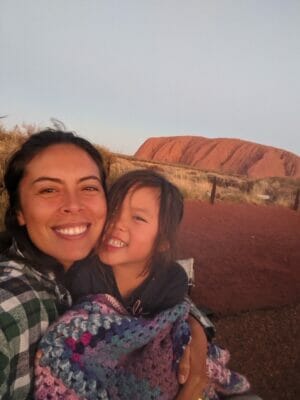 Love the public domain?
Come on in!
I'm Melissa, the owner and curator of this site.
A little bit about us!
I've always loved art, history, and  design and eventually earned a design degree from the University of Technology in Sydney, Australia. I guess you could say I'm a content marketing writer, but why should we define ourselves by our day jobs? When I'm not tapping away at a keyboard, you can find me sketching, reading, chasing my kids around and looking for new places to swim, hike or camp – in fact my little family and I spent 2.5 years travelling in a caravan (which is where my natural history nerd first got lit up).
FreeVintageillustrations.com is where we post our best finds from the public domain. We (my husband Kenji and I) have a particular interest in natural history illustration – anything from shells, to birds, bugs and beautiful blooms! We've also got a bit of a thing for vintage fairy tale illustration, particularly from the art nouveau and art deco periods. Our archive is BIG and we're adding more treasures as we find them. It's a resource for students, teachers, writers, and anyone who needs creative inspiration and materials for their projects.
We think it's important to make these historical illustrations easily accessible (no rummaging through exhaustive library or museum databases) and of course free (they're in the public domain!).
So, have a look around, re-imagine what you see, and learn something new. But most importantly, have fun!
To learn more about this site and how public domain works, check out the FAQ and terms page.
If you like what I curate here, please like and follow me on Facebook and Instagram.
And if you really, really like what we do and would like to support us even further, you can "Buy us a coffee". This helps us to cover the costs of running the site and gives us the encouragement to keep going!