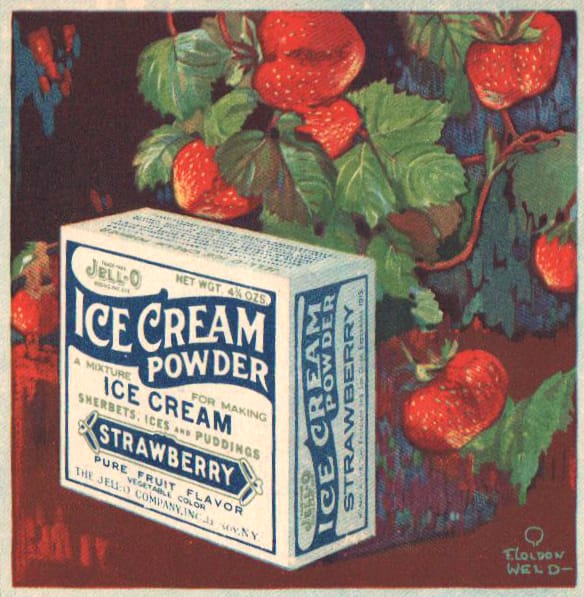 Hey everyone! I'm back from a long hiatus and have some really cool vintage illustrations to show you.
I love food illustrations from Jello ads and have been wanting to share this particular batch of vintage Jello cookbook illustrations for a while. This mini antique cookbook features the 'Jell-O Girl', the brand's first mascot, and was printed around 1915. In this 'storybook-style' cookbook, Jell-O Girl is throwing a party so we have everything from Jello salad to sweet Jello desserts to enjoy.
This type of story time marketing has been popular with brands and consumers for decades. It also reminded me of one of my favorite 'Snuggle the bear' books on-tape which was really an advertisement for Snuggle fabric softener.
Here are several favorites from this vintage jello cookbook: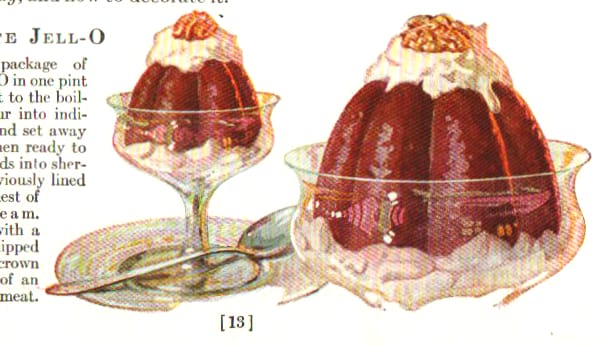 History of Jello
Generations of consumers have grown up with jello. But how did it get its start? Check out these facts about the history of jello:
Jello was actually discovered and invented in 1845, but it didn't catch on with the public quite yet.
Over 40 years later, a carpenter from LeRoy, New York, stumbled upon a gelatin dessert while trying to create a cough remedy in his home. Though he lacked the money and experience to market his product, he ended up selling the trademark 'Jell-O' for $450.
Because of slow sales, the business was sold again, but this time for just $35.
The Jell-O namesake finally found success with the Genesee Pure Food Company. An advertising campaign in 1902 helped more than $250,000 worth of jello products fly off the shelves.
Two years later, the Jell-O girl was introduced to consumers as the brand's first mascot.
Vintage advertisements are fantastic source for food illustrations. You can find vintage illustrations of chocolate desserts, baked goods, savory foods, and more on FreeVintageillustrations.com
Like the illustrations curated here, give FreeVintageillustrations.com a like on Facebook to show your support!