The leaves are starting to change here in upstate New York.
That's right, it's leaf-peeping season! So in honor, I thought I'd curate some tree illustration from a late 19th-century tree study from the public domain. I found eleven awesome images and cleaned them up in Pixlr for you to enjoy.
Tree Illustration for Autumn
What do some trees change color and others don't?
Great question!
Trees that turn yellow, red, orange, and even purple in the fall always had those pigments to begin with.
Throughout the year, those colors are essentially 'covered up' by chlorophyll, which is needed for photosynthesis.
Trees become less green during the fall because the chlorophyll in the leaves breaks down. Some theories suggest that certain trees, like the Japanese maple, turn red in the fall to ward off egg-laying insects!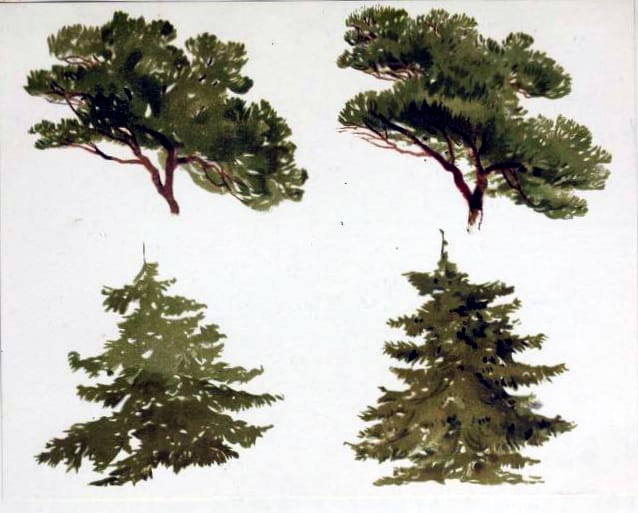 Projects you can do with tree illustration!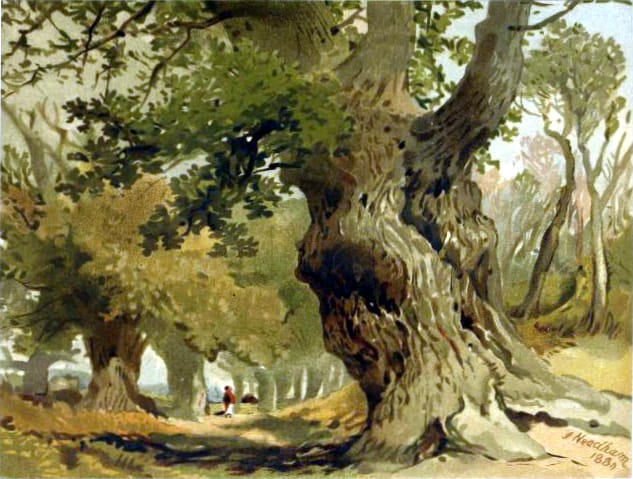 One of the things that drew me to these illustrations was their versatility. This antique tree illustration is ideal for artists, teachers, and students.
A few ideas:
Drawing lessons
Nature studies
Classroom posters
collages
DIY wallpaper
Nature-inspired cards
Rustic decor
You could also use these public domain images to create your own unique fabric for blouses, pillow cases, dresses, and more!
5 ways to find more tree-related supplies
I'm always on the hunt for more ways to score free materials for your projects. Here are several ways to find free art, supplies, references, and materials for any tree or nature related project.
Free stock photos of trees!
Hunt for free tree-related books on craigslist
Rummage through this pile of free ebooks on trees
Free tree clipart from Vecteezy
Free coloring book pages with trees!

Want even more tree illustrations? Check out the nature section for free illustrations of botanicals, flowers, animals, herbs, trees, palm-trees, plants, and more nature-related images!
Give FreeVintageillustrations.com a like or follow on Facebook to show your support and stay tuned for more free treasures from the public domain 🙂
SEO/Copy Editor/Former visual merchandiser and retail buyer/Hobby Artist/History Nerd