Do we have any fall birthdays?
I noticed the birthday section is pretty light, so I scanned in six vintage Birthday cards I got a year ago and cleaned them up in Pixlr. These guys were produced in Germany at the turn 20th century and feature birthday flowers and cats. Woo-hoo cats!
And in website housekeeping news, I added a Frequently Asked Questions page. This should answer a lot of questions about public domain, usage, attribution, supporting the site, etc. So, yeah, check it out!
Okay, so back to birthdays.
How to Download Vintage Birthday Cards for Free
Downloading antique birthday cards is super easy. Just follow these quick steps to save and print your cards. You can also edit your image for free with Pixlr or with any of the free image editors mentioned here.
Right click on the image you want to download and click "save as." Save your .jpg to any folder you wish and print whenever you like.
Use a free image editor to crop, resize, add text, and adjust the color and contrast of your card. Some free editors allow you to add stickers and other effects like glitter, fireworks, or clipart.
Making Sparkly Vintage Birthday Cards Online!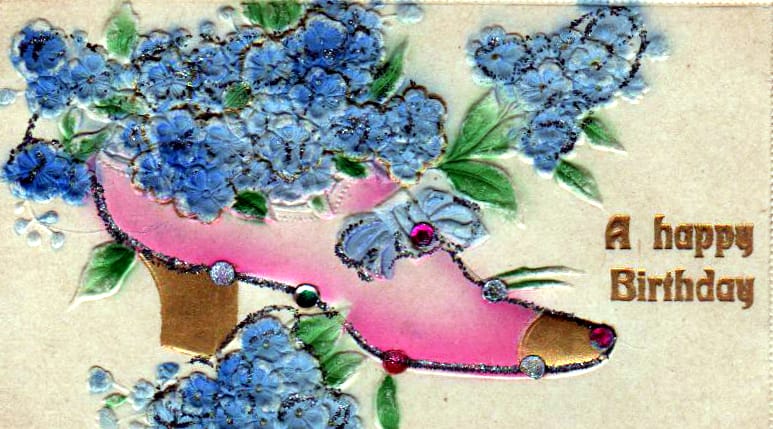 Who misses glitter graphics?
*raises hand*
Well, excuse my nostalgia because I LOVE glitter graphics. My Myspace was a work of art (my old account is long gone, but you can click here to get an idea lol.)


If you're like me and want to relive your glittery graphics days, take a look at the following free glitter graphics editors online. I used GlitterBoo to quickly animate the antique birthday card above.
Glitterboo
Glitterfy
Glitter Delight
Blingee
GlitterPhoto.net
Why We Celebrate Birthdays

Ever wondered how birthday celebrations got their start?
Here's what you may not know about common birthday traditions:
So why do we celebrate birthdays every year?
You can thank ancient Egyptians and Greeks. A Pharaoh's birthday from 3,000 BC is the earliest known record of a 'birthday.' A pharaoh's coronation day was considered far more important than his actual date of birth, so Pharaoh coronations were celebrated as birthdays.
So how does Ancient Greece factor in? They added to the celebration!
Birthday candles to be specific.
Many scholars believe Ancient Geeks were inspired by Ancient Egyptian birthday traditions when creating their own celebrations for gods and goddesses. But they took it further. For example, Ancient Greeks would make moon cakes honoring lunar goddesses and added candles specifically to illuminate the cakes at night.
Ancient Romans were the first to celebrate their own birthdays, not just their Gods and Goddesses.  The Government also began observing the birthdays of powerful, influential figures in Ancient Roman society.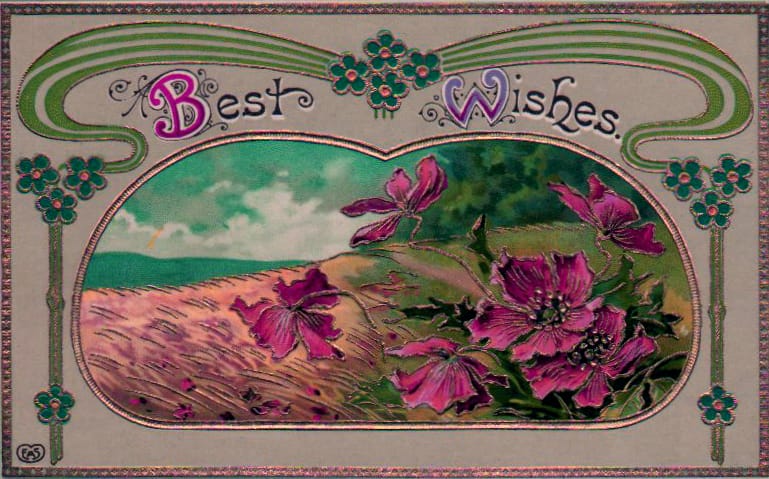 Want more vintage birthday cards or illustrations for your favorite holidays? Browse through the blog or go search through our vintage illustrations.
You can also get a head start on your projects for Winter and Spring.