More snow, please!
I'm so ready to cozy up with hot chocolate and new books. I also went a little crazy on eBay and can't wait to rummage through my latest batch of illustrations en route.
And speaking of winter, here are five more vintage Christmas cards and winter illustrations for the season. These guys are from my collection of antique postcards and trading cards, and most were produced in Germany between the 19th and 20th century. A couple of illustrations featured here are from trade cards for tea and medicine, originally published in the 1880's!

If you're gonna be stuck inside all winter, you better get your glue gun out! The holiday season is all about crafting, DIY, and putting ideas on paper. Here are several project ideas and links to get keep you busy with your winter illustrations:
You can also use these vintage Christmas graphics to make your own gift wrap and scientific illustrations to create DIY gifts for geeks.
Free Things to Do This Winter
I'm a big fan of finding free things to do (shocked?)
Here are a few of my favorite free things to do in winter to help you save money:
Free museum days!!
Free concerts and movies in the park
Dig into your winter reading list
Make your own Christmas tree ornaments
Nature walks in state parks
Go ice skating for free
Have a documentary marathon for free
Make a snow lantern (I haven't tried this but I want to!)
More Vintage Winter Illustrations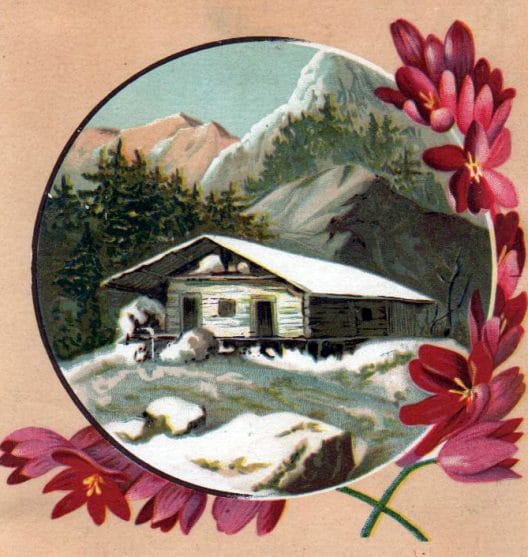 Need more illustrations for your winter projects? Check out the blog for a complete list of every post!