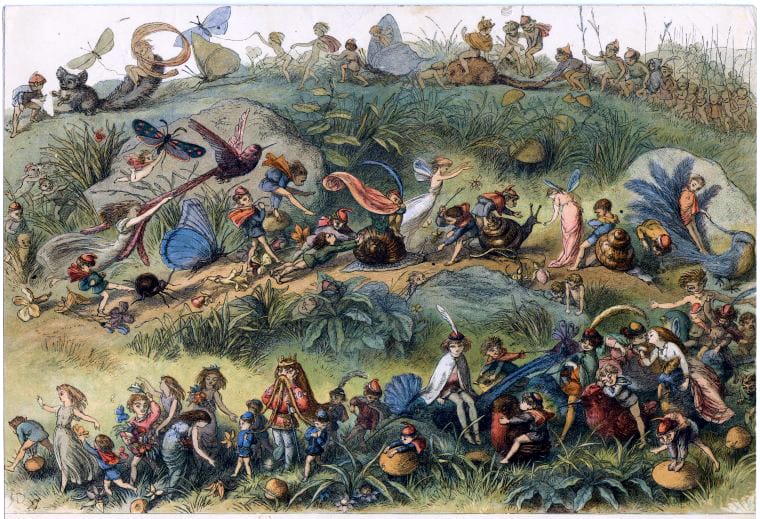 I'm back from a long hiatus!
Thank you to everyone who visits and shares this website. I hope everyone likes this latest batch of free vintage fairy illustrations. So let's get to it 🙂
There are so many more things I want to add to this site, one of them being more elves and fairies.
I've been aware of Richard Doyle's In Fairyland illustrations for a while now, so I got my hands on some from public domain collections at various libraries.
This guy is definitely a public domain stand-out. You can learn more about Doyle's In Fairyland series at the Met's public domain page.
Fairies and elves clash with nature in this fun, vibrant series. Originally published in 1870.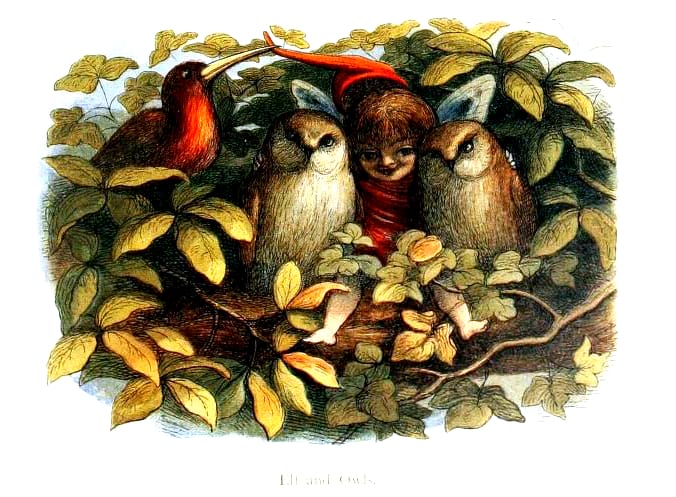 Richard "Dickie" Doyle was born in Cambridge Terrace, London, in 1824 to notable Irish political caricaturist, John Doyle. Richard had no formal art training outside of his father's own studio and guidance. At an early age, he showed a particular fondness for the fantasy genre.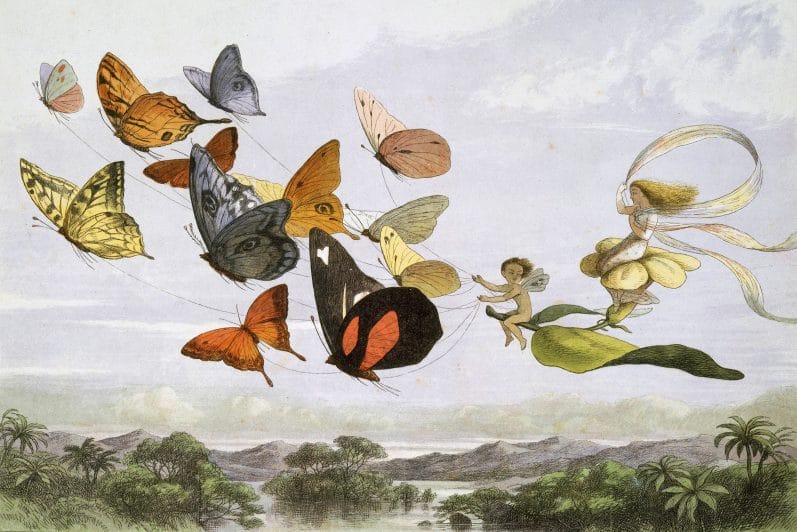 5 Fun Facts About Elves and Fairies
According to Encyclopedia.com,
The word "fairy" comes from the Latin word, Fata or fate.
In folklore, they're depicted as both helpful and potentially harmful to humans. But always mischevious in manner!
"Fairy tradition" or "fairy culture" is strongest in the British Isles. However, fairies appear in stories from Africa to Asia as well.
Many fairy stories present fairyland as a place where time stops or slows down considerably. This is evidenced by humans (mortals) who're kicked out of fairyland after a year, only to return to the human world where several years have passed.
In 1927, an actual Fairy Investigation Society was established to document and study possible fairy sightings.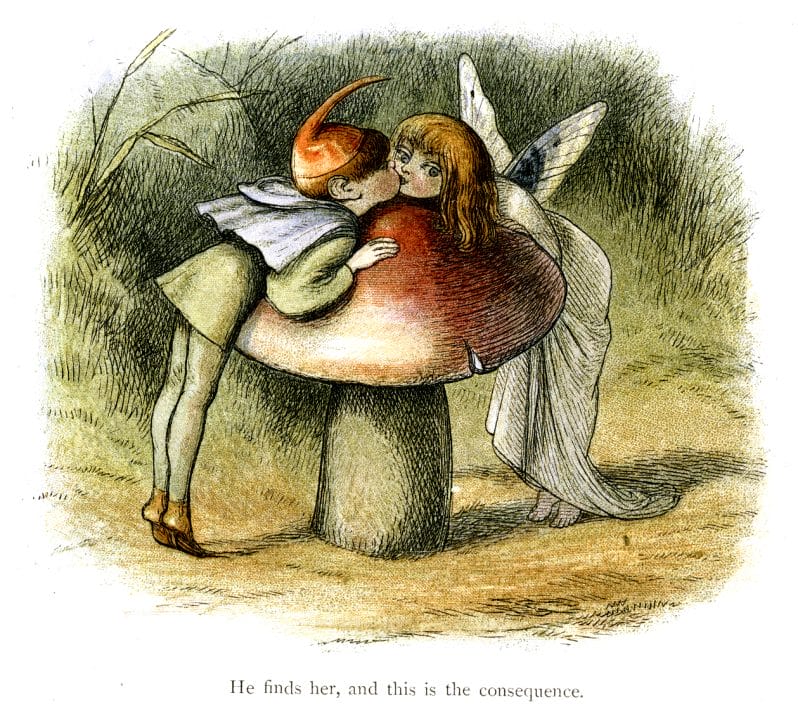 This last image shows two of Doyles infamous fairies kissing in Fairyland. Perfect for Valentines Day!
Make sure to check out the rest of our vintage fairy illustrations!
SEO/Copy Editor/Former visual merchandiser and retail buyer/Hobby Artist/History Nerd