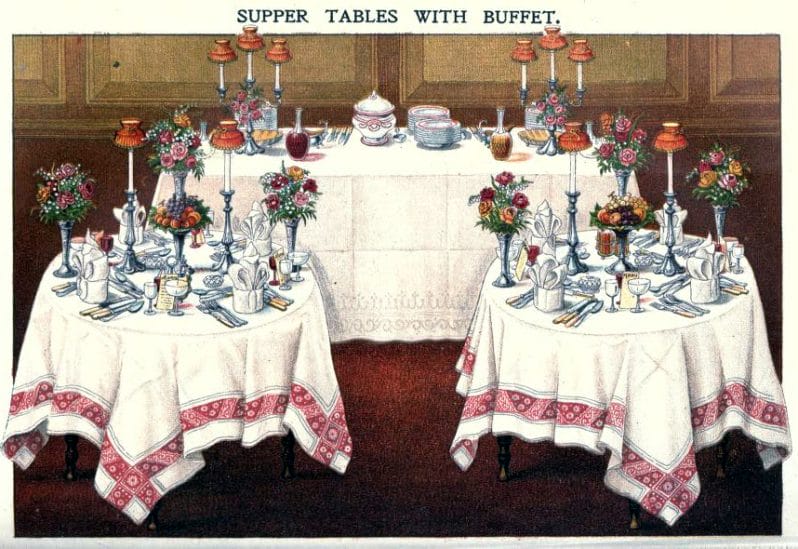 I'm back!
It's been a while since my last FVI post, but I'm stoked to be back with more vintage images for your projects.
We're in the middle of the holiday season, so I thought I'd revisit one of my favorite public domain resources, Mrs. Beeton's Household management.
In it, you'll find everything from old-fashioned food platters to fancy desserts.
However, one of my favorite sections is devoted purely to elegant table settings.

These versatile vintage illustrations are ideal for the following:
Tea party invitations
Birthday party invitations
Valentine's Day collages
Holiday collages
Style websites
Printed fabric
Pinterest pages
Finger puppet theater sets and more!
These ideas are just the start.
How do these illustrations inspire you?
SEO/Copy Editor/Former visual merchandiser and retail buyer/Hobby Artist/History Nerd