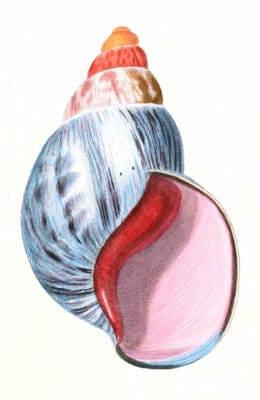 I used to live by the beach and almost always came back home with pockets full of colorful shells. I miss those days, so I decided to dig around the public domain for some really great shell illustrations to clean up and share.
There are beautiful scientific illustrations of shells hiding out in dusty science publications from the 18th and 19th century. With so many to choose from, I selected a few of my most favorite illustrations for this post. These shells were selected from a variety of publications and catalogs focused on natural history and conchology, which is the study of mollusk shells.
Scientific illustrations are some of the most versatile works in the public domain. They make great material for school projects, crafts, classroom visual aids, posters, educational websites, blogs, and books, but they're also handy for crafting DIY greeting cards, decoupage, wall art, and many more creative projects.
If you liked these antique illustrations of sea shells, you'll love what else we have. Go check out our vintage marine-life illustrations, where you'll find corals, sea anemones, jellyfish, seaweed and much more.