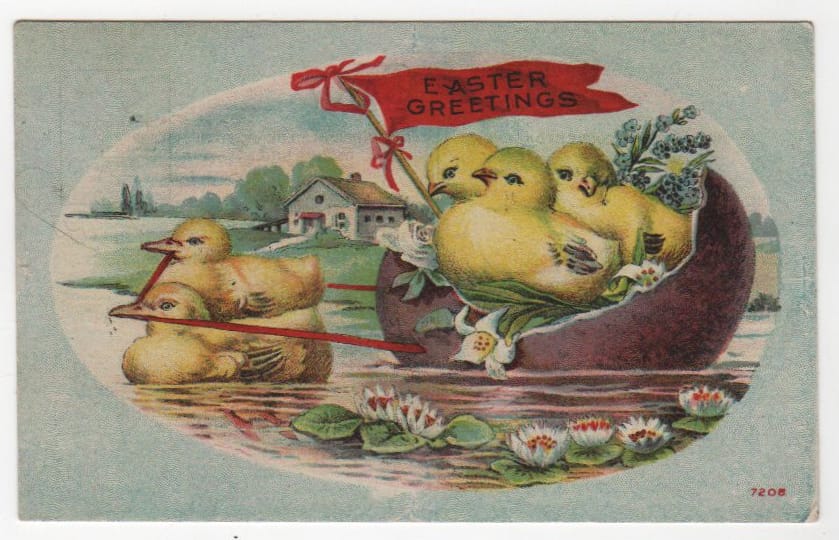 Hey everyone!
Hope everyone is enjoying the start of Spring. To usher in the new season, I thought I'd dig into my never-ending vortex of vintage media!
I fished out 12 vintage Easter greeting postcards and illustrated cards from the early 20th-century. Most of these date to around 1910 or so, all before 1920.
You'll find eggs, rabbits, chicks, festive nature illustrations, and even an Easter Gnome. Now in the public domain for you to enjoy!
Early 20th-Century Easter Greetings & Eggs
Vintage Easter Gnome
More Free Easter Illustrations
Check out the following links for even more free Easter illustrations for your projects:
Looking for something more traditional? Check out these early 20th-century greetings with traditional rabbits and chicks.
Vintage Easter Rooster
Stay tuned for the next batch of free vintage illustrations!