Hope everyone enjoyed the holiday! Christmas may be over, but you can keep winter alive with these 15 vintage images of winter animals from the 19th to early 20th century.
These images were curated from my big box of vintage media. As well as the book, "Natural History of the Animal Kingdom for Young People" from 1889 and turn-of-the century cigarette trading cards , which you can both find in public domain libraries.
You can also find these guys hanging out in the free animal image library and nature section!
Classic Winter Animals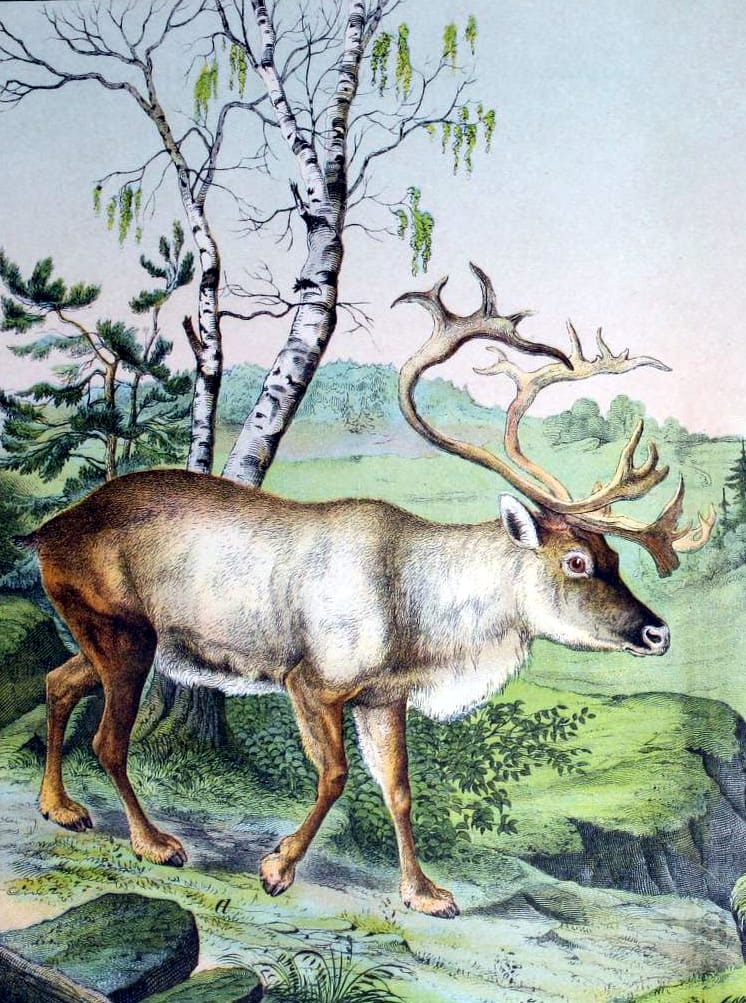 Deer and, of course, reindeer are classic winter animals.
These free vintage images are ideal for rustic winter decor projects, collages, personalized towels, and more.
More free resources about deer and reindeer:
Free reindeer printables
Free deer and reindeer coloring book pages
Free print-out antlers!
You could also use these free deer images for classroom posters, flashcards, dioramas, and more educational projects.
Winter Owls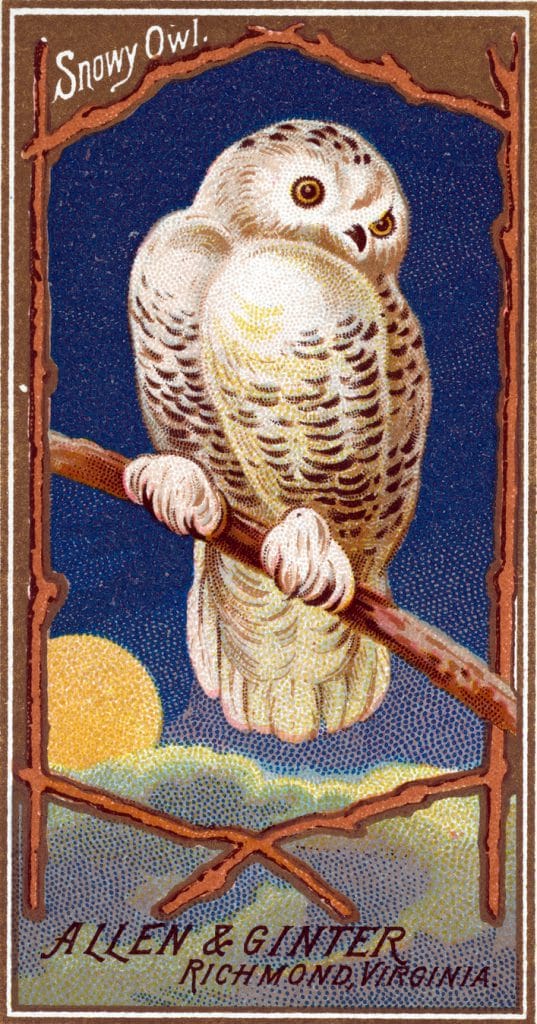 It doesn't get more wintry than the snowy owl. I'm just a big fan of owls all around lol.
Both the snowy and barn owl images above were curated from early 20th-century cigarette cards. They're actually some of the best sources for animal illustrations.
Find more free owl resources online:
Free owl-themed flashcards for preschool
Large collection of free owl stuff for teachers!
Free nature owl photography
You can also find quirky (and possibly) free owl stuff at the tail end of estate sales and garage sales. Craigslist may have some good finds as well.
Snow Bunting Bird
While researching winter birds, I came across this awesome free illustration of a snow bunting bird from the early 20th-century. It was also curated from an advertising trade card from Virginia
Snow Buntings can't "sit still" for long in winter and fly to new spots nearly every 10 minutes!

AllAboutBirds.org
Animals of the Arctic
Besides the whole snow thing, I'd say Coca-Cola had a lot to do with polar bears becoming one of the most popular animals for the holiday season.
Who could forget those super cute commercials?
While you may not find a whole lot of cute and cuddly polar bear images from the late 19th-century (pre-Disney world), the above images are great for educational projects about winter, the arctic, polar bear ecology, and more.
Here's more free arctic images to enjoy: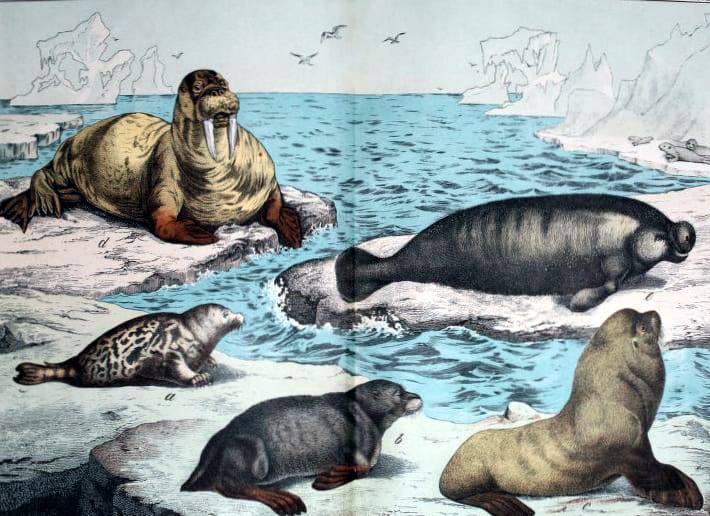 I'd love to see more walruses in holiday and winter decor to be honest. They're so awesome!
Here's some more free arctic stuff I found online:
Free printables of polar animals
Free walrus knitting patterns
Free penguin coloring book