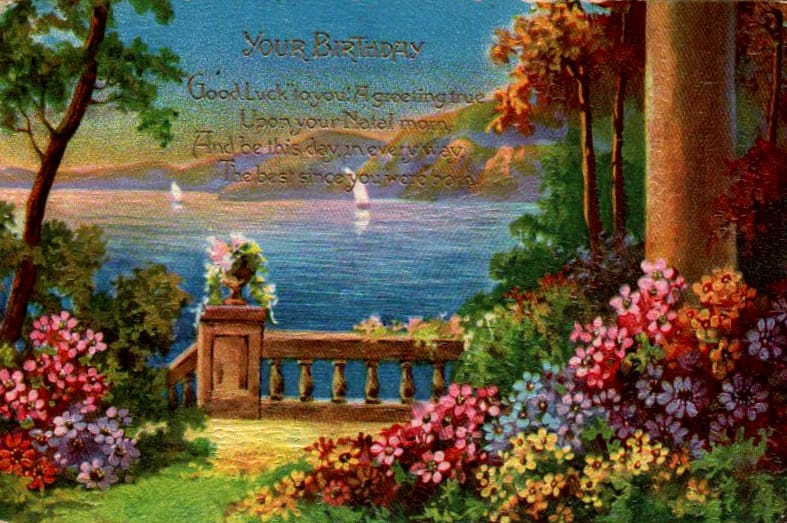 Brace yourselves. I went on a serious birthday card archiving binge today! I finally scanned some vintage birthday images I've been wanting to archive for a while.
These birthday cards date to approximately 1900 to 1910. I also included three vintage birthday die cuts from the late 19th-century. I did my best to clean and brighten them up a bit in Pixlr.
These images are now in the public domain for you to use in your projects and ideas. Enjoy!
Free Birthday Cards in the Public Domain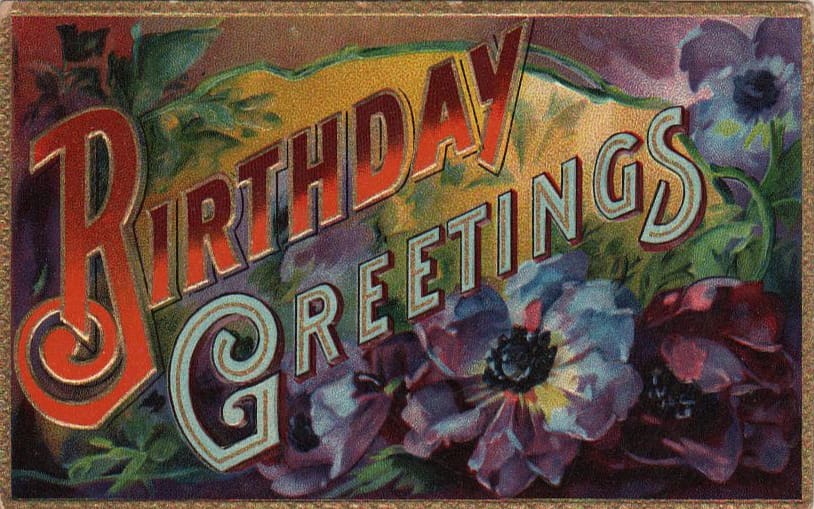 The public domain is like a one-stop shop for free birthday stuff. This is one of the many reasons why I love archiving vintage media for the public domain.
Here are more vintage birthday cards that you can send or use in your projects.
Vintage Birthday Die Cuts
Vintage die cuts are fantastic sources for free birthday illustrations. Here are three from a 19th-century scrapbook. Now in the public domain for you to enjoy.
More FREE Vintage Birthday Cards
Here are several more free birthday cards from the turn of the century to 1910. Now in the public domain and free to use!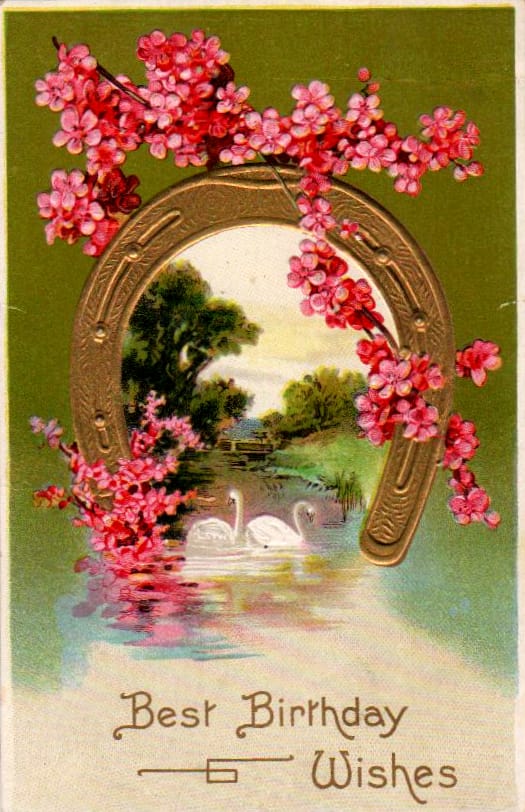 Free Birthday Illustrations in the Public Domain
These vintage birthday images are just a small sampling of what the public domain has to offer. Here are more free birthday illustrations to use in your projects, presents, and birthday cards!
Of course, you can always browse the entire free birthday illustration gallery.
Like, Follow, Share
Like what I curate and archive? Your support on social media helps me continue what I do. Share your favorite images, follow on Instagram, and give FreeVintageillustrations.com a thumbs up on Facebook, where I post exclusive vintage images you can't find on the site!
Stay tuned for more!