"There is a strange idea abroad that in every subject the ancient books should be read only by the professionals, and that the amateur should content himself with the modern books." – C.S. Lewis.
As you can probably guess, I'm in the crew that believes old books need to be revisited, celebrated, and referenced far beyond the time in which they were published. Absolutely, I love fresh ideas and keeping up to date with new illustrators – you'll often find me lurking around the new release shelf at the library or in a cute bookshop. But there's just SOMETHING about the old stuff that my brain and soul craves.
We live in a time where information is at our fingertips. Want to know what kind of butterfly that is? A google image search will have that for you in a snap. So I think for me, one of the best things about illustrations from antique books (and in particular, vintage natural history books) is knowing that the artist was also much of the time the discoverer or pioneer of the subject. The time they would have taken to fully understand the subject before illustrating it and sharing it with the world, and the stalwart curiosity driving them – and then the skill required to translate it onto paper!
It's also fascinating to compare our current norms and ideals to the sensibilities of past times. Some differences are hilarious – check out our vintage recipes in the food illustration gallery for some 'classy' interpretations on how to served tinned fruit! But of course, not all are funny – you only need a quick scan through the vintage advertising gallery to find some travel posters that are so backward and culturally insensitive that we cringe thinking we might have ever been so awfully ignorant.
"Old books" of course is a very broad topic, but we've gone with what we think are the most beautiful, or interestingly illustrated. Which, of course, is still a HUGE amount, but that doesn't mean I don't have my favorites! Some are early or first editions of classics that are still in print today, and some are books almost lost to the archives of a dark, cold library basement. If you're new to the world of vintage book illustrations then take this as a quick intro, and if you're familiar with many of the classics, let's see if we have any favorites in common!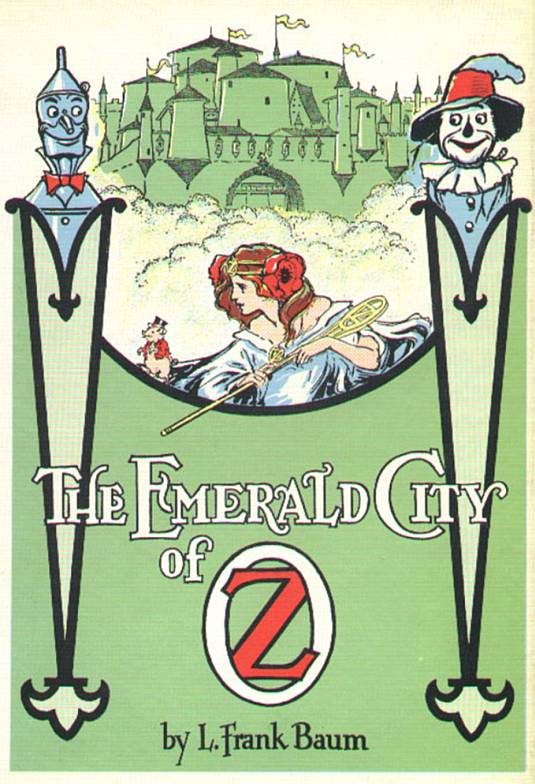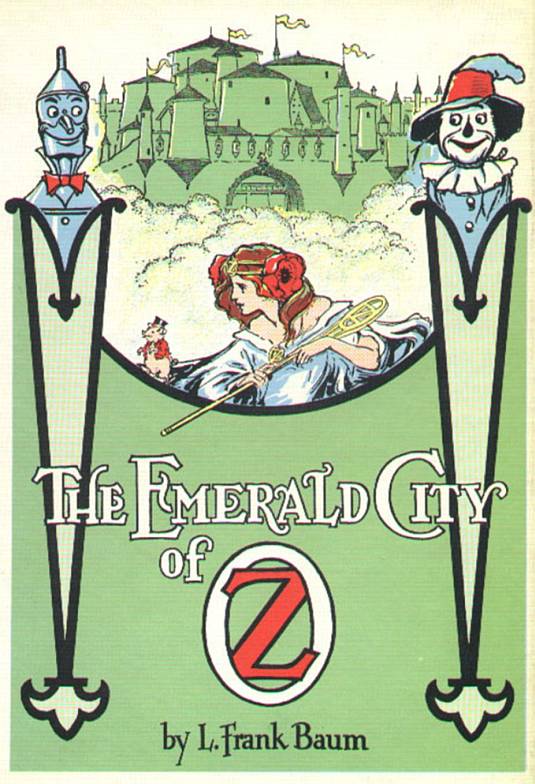 The Emerald City of Oz, from the Wizard of Oz series
Did you know that there are actually 14 books in the Land of Oz series? And, you guessed it, they are some of the most gorgeous vintage books around! This early edition of L.Frank Baum's The Emerald City of Oz (the 6th book in the series) gets full points from me.
While some may think of early printing processes as restrictive due to the ability to only print with a handful of colors, I think it works to make a big impact on the cover and the illustrations within the book. I love the spearmint green and the way it pops with that tomato red, and the strong, balanced composition reflective of the Art Nouveau and Art Deco trends of the time. We've got more from this antique wizard of oz series for you to download free!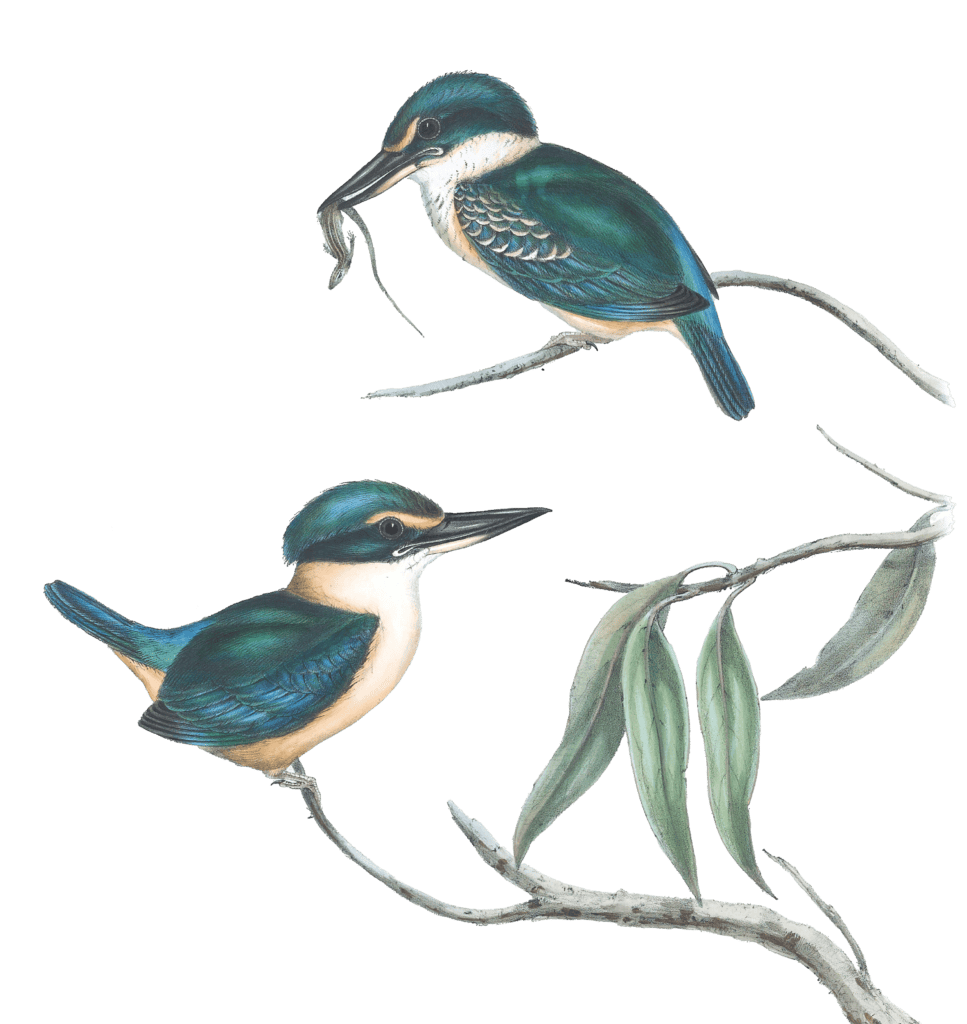 The Birds of Australia, by John Gould
This was the first major ornithology book about Australian birds. I'm a bit of a bird-nerd, and we just spent 2 years traveling around Australia in a caravan, so this one is particularly special to me. The lithographs in it are some of the most intricate and perfect I have ever seen – we were lucky enough to see some of the originals in the South Australian museum.
John Gould was an obsessive naturalist, ornithologist and curator at the Zoological Society of London, but I'm totally fascinated by Elizabeth Gould, his wife. While John's name got all the glory, it was Elizabeth who produces the majority of illustrations for his books. She was a busy mother of their children in a time where women were not usually supported in their other work, but she somehow managed to make time to produce these stunning, world-class works of art. She tragically died before the book was complete, so another artist was commissioned to finish off the work. I've just discovered a semi-fictional account of her life story, so I'm excited to jump into that soon. In the meantime check out our gallery of vintage bird illustrations, including more of Elizabeth Gould's work!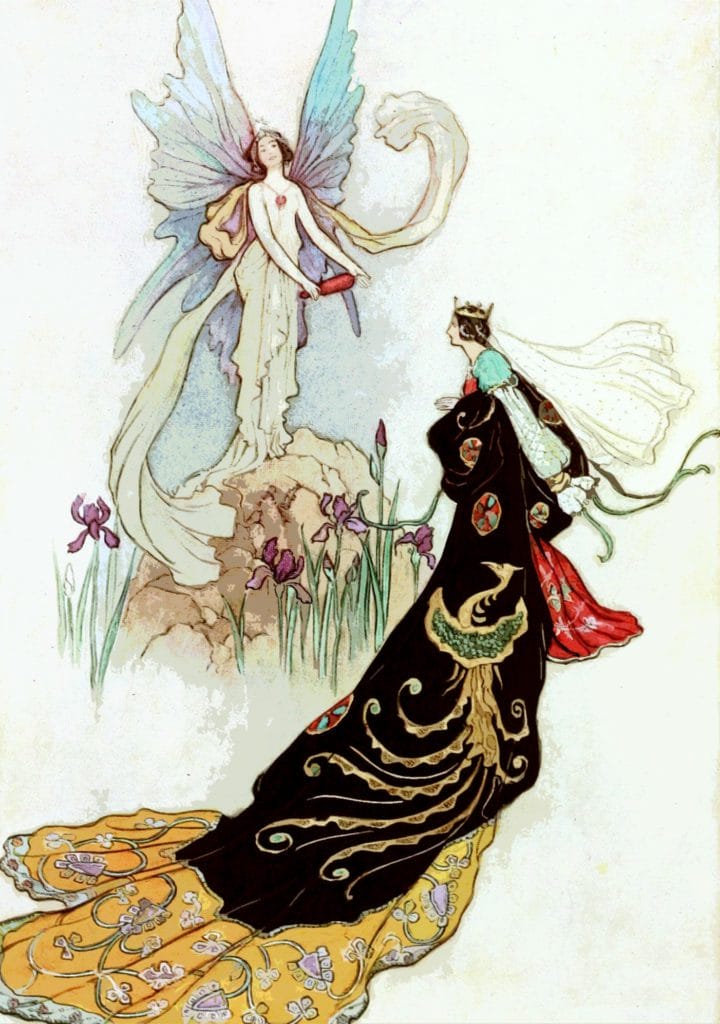 The Fairy Book, by Warwick Goble
Anything by Warwick Goble gets a big tick from me. Dreamy landscapes and characters, masterful use of watercolor, and spellbinding stories all come together in the most wonderful vintage fairytale books. His best-known is The Fairy Book, (written by Dinah Craik, but illustrated by Goble) but he also illustrated a number of late 19th-century books such as The Water Babies, Treasure Island, and even the first edition of H.G. Wells' War of the Worlds. Strongly influenced (hmmm, cultural appropriation perhaps?) by Japanese and Indian artwork, he also produced artwork for a number of Eastern-inspired books of stories. More on Warwick Goble here, or if you just want to immerse yourself in vintage fairy illustrations check out the full gallery!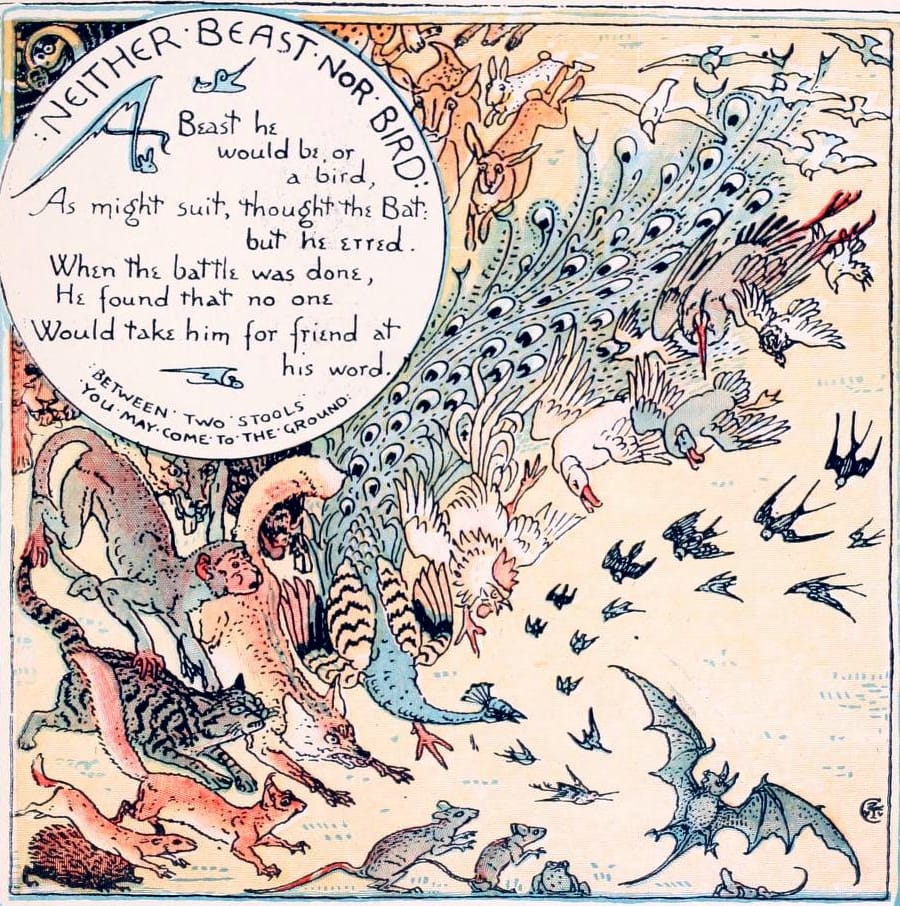 Aesop's Fables, Art Nouveau edition
The Baby's Own Aesop is a gorgeous book from 1908, featuring the illustrations of the one and only Walter Crane. Aesops original fables were condensed down into fun limericks for children and paired with delightful and skillful illustrations. Produced smack bang in the Art Nouveau period, the illustrations in this vintage nursery rhyme book show all the hallmarks of the era – decorative curves and curls, fine detailing, organic "whiplash" lines. There's also that signature focus on framing, composition, and the contrast of fine and heavy outlining which brings all that whimsy together and gives it strength.
Walter Crane is one of the best-known Art Nouveau illustrators, and he not only produced artwork for books, but for wallpapers, tiles, and stand-alone fine paintings too. For more childrens book illustrations check out our full gallery.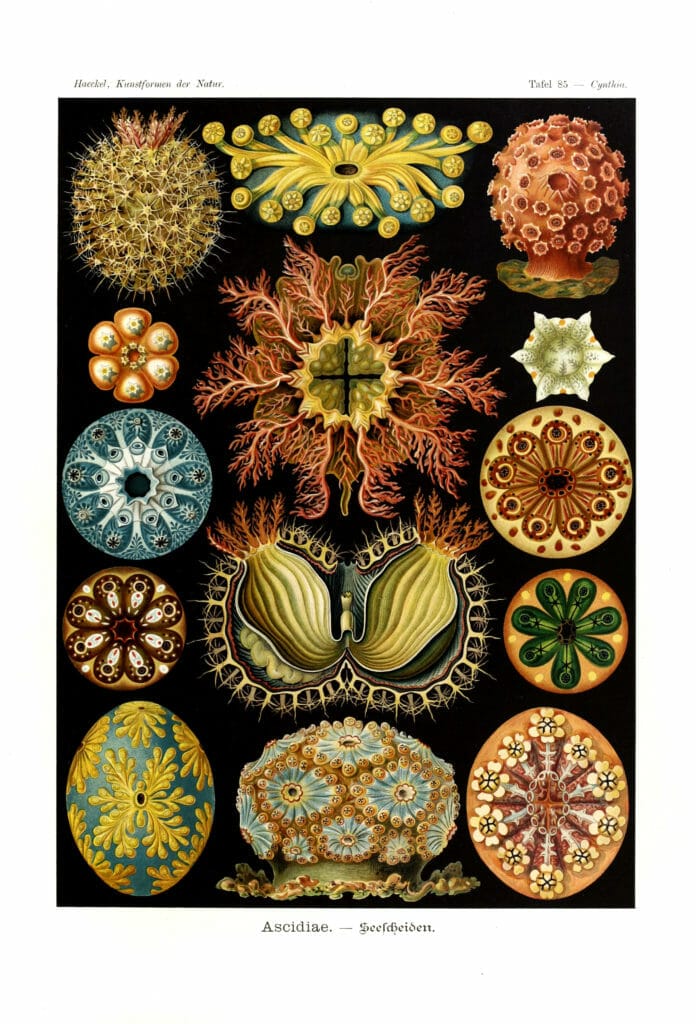 The best antique Marine Science book!
Artforms in Nature is the work of german biologist Ernst Haeckl, who worked in lithograph and halftone to mass produce his illustrations. There are some beautiful illustrations borne from the world of natural science just by the fact that nature IS the highest form of art, but Haeckl's work really stands out. It seems he's one of the first to see the potential of sharing science as art, and you can tell by the detail of his work that he must have been completely absorbed in his subjects. My favourite thing about this vintage science book is the how he created a work of art on every page, by carefully arranging complimentary forms of jellyfish, anemones, urchins, and ammonites in compositions that bring out the best of each. We've got a full gallery of vintage marine biology illustrations (including Haeckl's work) for you to explore and download free!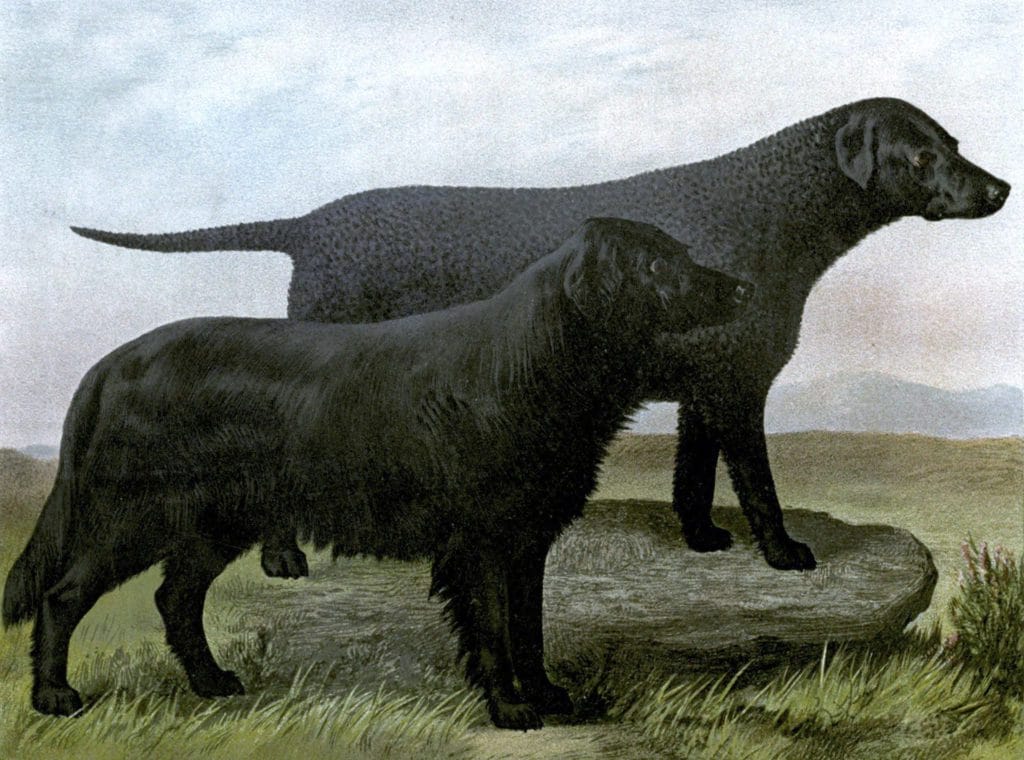 The Illustrated Book of the Dog
This antique animal book by Vero Shaw makes the cut because it strikes me as fantastically ridiculous, but I shouldn't giggle at man's best friend. Dog's have been sources of fascination and friendship for humans for centuries and so it's no wonder that this book was widely circulated and celebrated. Beautifully illustrated with painstaking details in the fur and grass, this antique book covers a wide range of dog breeds from Labradors to beagle and every popular breed in between. Love it too? We've got a whole gallery of vintage dog illustrations for you to explore.
So, what did you think of my round up? If you want to do some exploring of your own we've got over 5000 vintage illustrations for you to dive into. And best of all, they're all in the public domain so you can download them and use them however you like! Enjoy.
Vintage Book illustrations of Animals
Vintage Book illustrations of Birds
Vintage Book illustrations of Sealife
Vintage Book illustrations of Human Anatomy
Vintage Book illustrations of Botanical
Vintage Book illustrations of Insects
Vintage Book illustrations of Fairy Tales