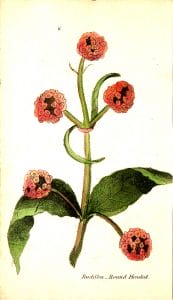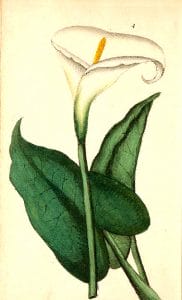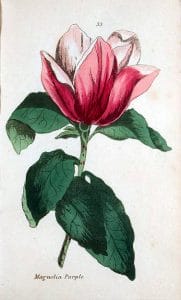 Personally, I love having lots of houseplants around.
My dream home would basically be an inside porch with an indoor garden.
Aside from aesthetics, houseplants apparently have the following benefits according to iGrow.org too:
NASA studies show that houseplants "scrub indoor air pollutants" and may even decrease the amount of carbon monoxide in the air.
Houseplants actually recycle carbon monoxide through photosynthesis which helps us breathe better indoors.
Plants increase humidity in your home, 97% of their own moisture to be exact, which is especially helpful during those dry summer and winter seasons.
Studies show that surrounding yourself with houseplants improves your memory and can increase your knowledge retention by 20%!
Well, that's awesome.
But what do I love more than houseplants?
Vintage botanical illustrations of plants!
And lucky for me, I found lots of colorful houseplant illustrations from this colored plate book from 1807. I picked out my favorites, cleaned them up with Pixlr, and posted them below for you to use.
Make sure to check out our large collections of vintage botanical illustrations including, palm trees, plants, cactus and of course flowers.
SEO/Copy Editor/Former visual merchandiser and retail buyer/Hobby Artist/History Nerd